Practice as Fiction
asphaltspot<< / >> hybridmuscle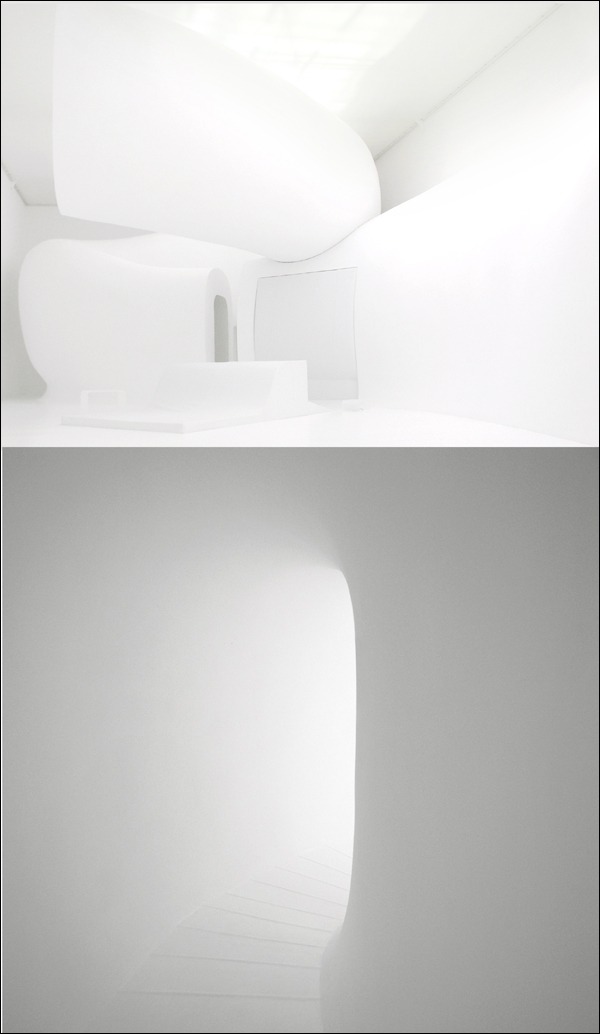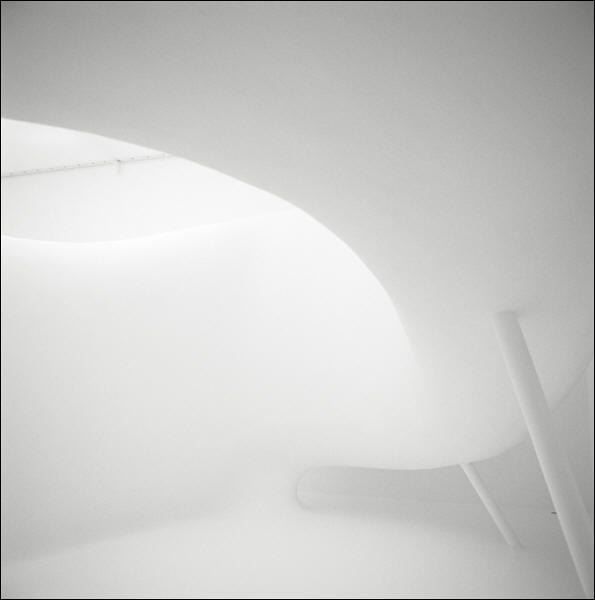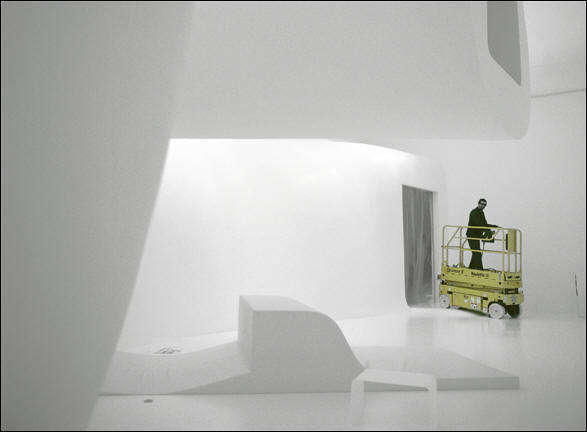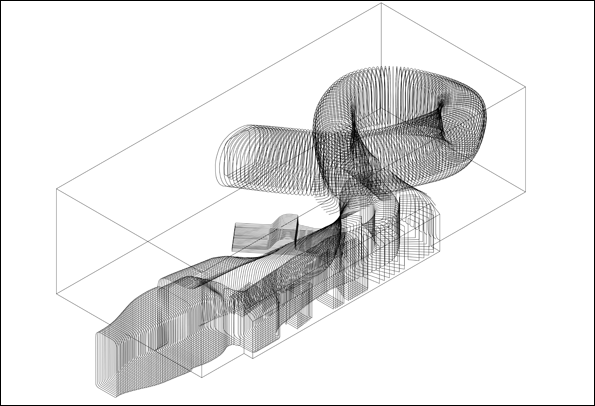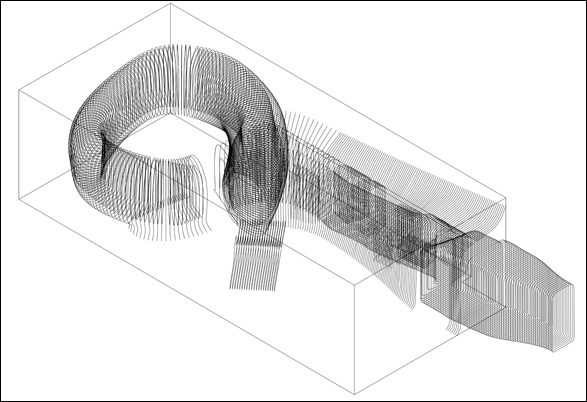 Snake
Paris, 2003, France
Architect: R&Sie(n)… Paris
Creative team and associates partner : François Roche, Stephanie Lavaux, Jean Navarro
Key dimensions: 350 m2
Client : De la Vega
Situation : Paris 75010
Cost : 0,7 M$
Text :
Design of a private and stealth gallery for an art collector, hidden in Paris
Scenario :
1) Strategy of dissimulation by "you need to across a trash storage to access to the white cube"
2) Introducing a skyzospace between two flux :
- A public space for exhibition, with Euclidian wall and 1000 lumen light intensity
- A "pied a Terre" area, like a worm twisted, infiltrated in the space, in a topological geometry.
3) Covering every think by the white skin, for a ghost aspect.
4) Hanging art pieces in references of "Pleasant Ville" movie for coloring space, or making love to make it dirty (hair, body track, sperm…).