Practice as LifeSpan
TerraIncognita << / >> waterflux

I'mlostinParis / 2009
Private laboratory as Duck Blind cabana / in Paris / 130 m² / 1200 Hydroponics ferns / 300 glass beakers ''blowing''components for bacterian production / collecting raining for watering plants / individual drop by drop system with nutritional adding on proportioning controls / insulation with high density PU foam by layers sprayed and covered by geo-textile /
It s the story of an urban witch living behind a rear windows designed as a duck cabana. As alchemist, she feeds the plant with drop by drop hydroponics system watering liquid substances coming from the bacterian chemical preparation in 200 beakers disseminated in the ferns surfaces.The neighborhood is both attracted by the green aspect and repulsed by the brewage and the process to produce it.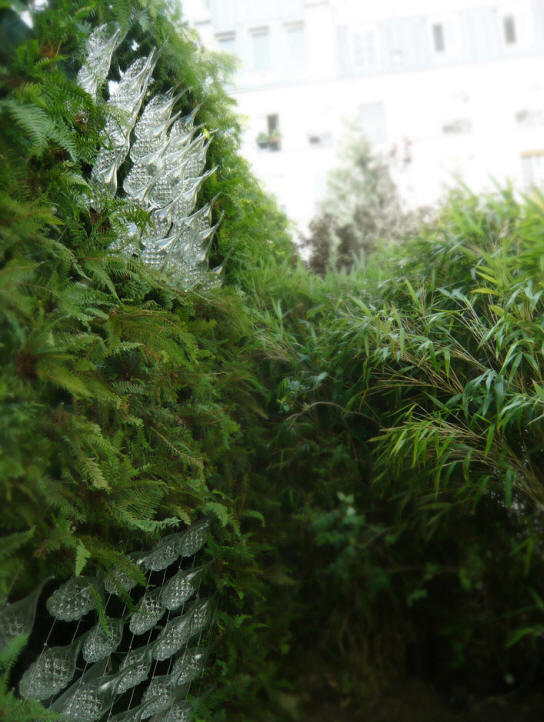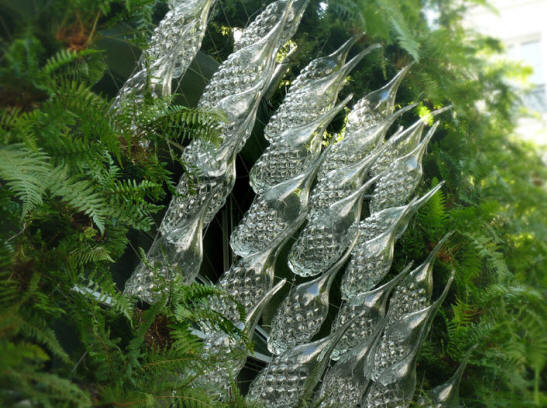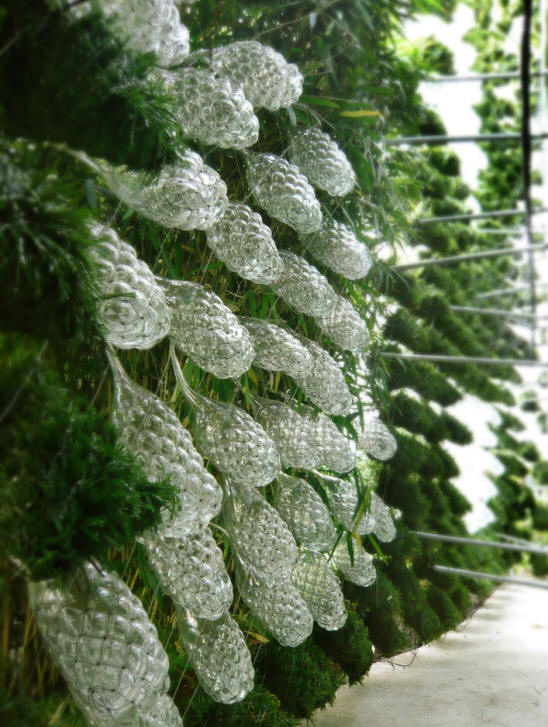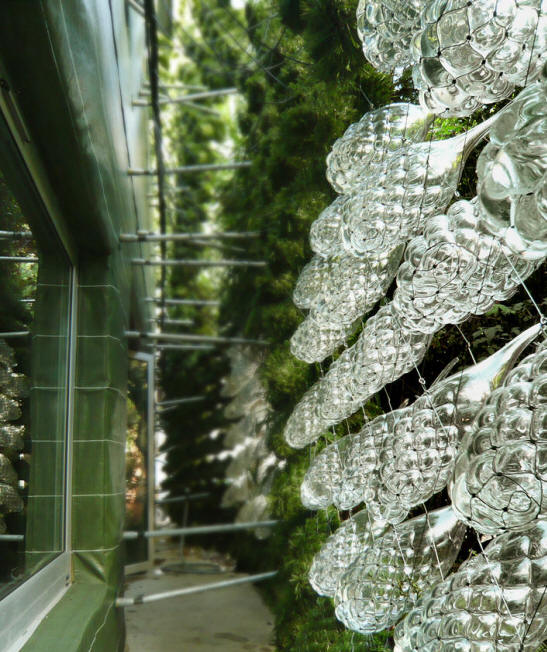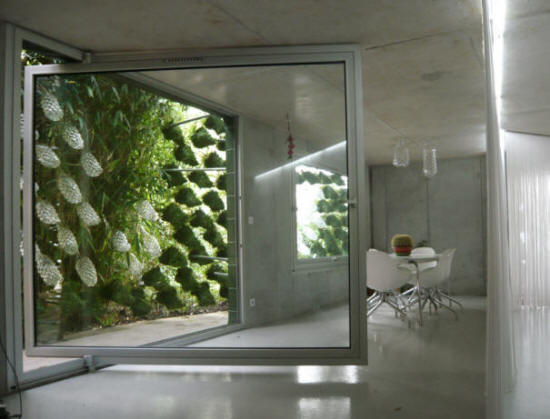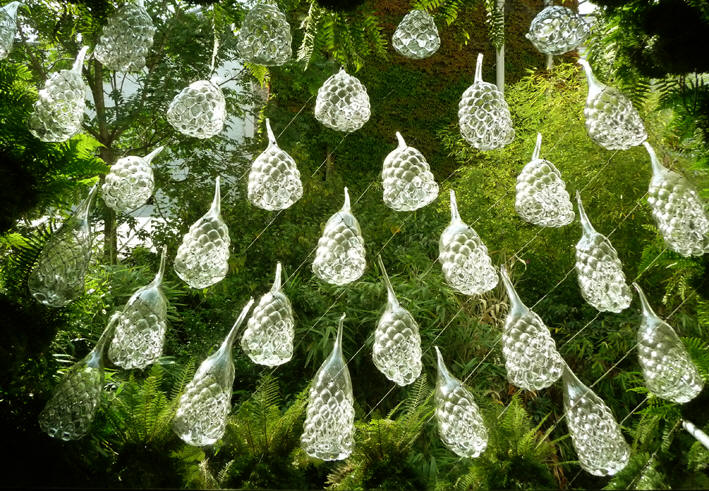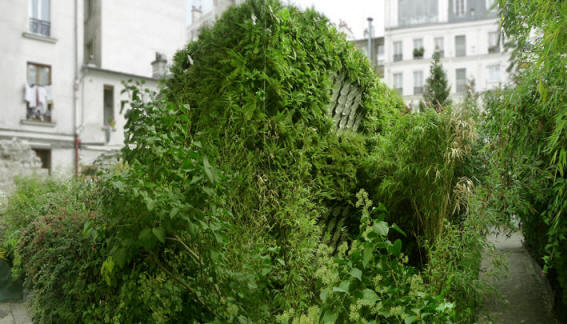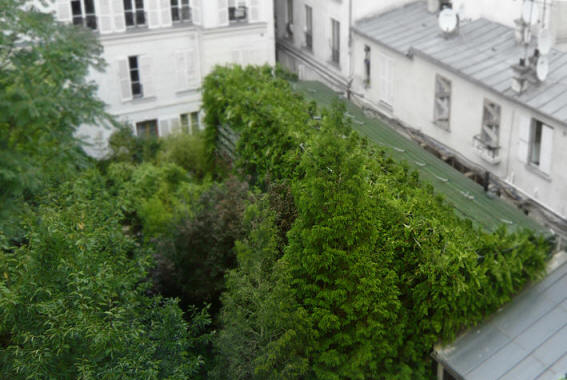 I,mlostinParis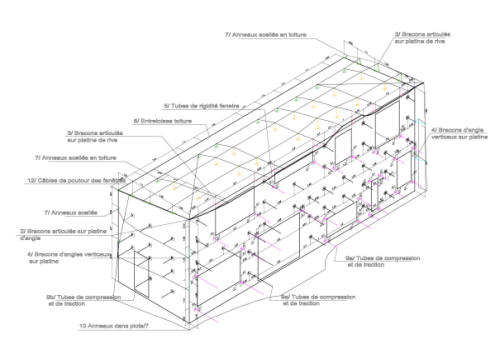 ''i'mlostinParis
Paris, France, 2009
Architect: R&Sie(n)… Paris
Creative team: François Roche, Stéphanie Lavaux, Jean Navarro
Hydroponic system from R&Sie(n)
Key dimensions: 130 m2
Situation; Confidential
Client; Confidential
Cost: Confidential
Structural development and construction of the green prototype ; Christian Hubert De Lisle & Cie
Glass Beakers : Produced by Pedro Veloso (including the consulting of Vanessa Mitrani)
Ferns : Dryopteris filix-mas
Scenario:
1) Design of a Private laboratory as Duck Blind cabana
2) 1200 Hydroponics ferns
3) 300 glass beakers ''blowing' components for bacterial culture / Producing the bacteria "Rhizobium" to increase the Nitrogenize percent without chemical manure / extra light through refraction / ''Rear windows'' negotiation with the neighbourhood opposite views on closed courtyard.
4) Collecting raining for watering plants with individual mechanical drop by drop system including nutritional adding on proportioning controls
5) Devil's Rock emergences (''close encounters of the third kind''), with a nature (fern) coming from the Devonian period (dinosaur), technologically domesticated to come back in the actual regressive French period…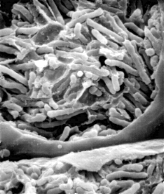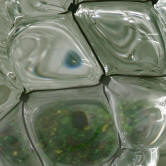 The Rhizobium bacteria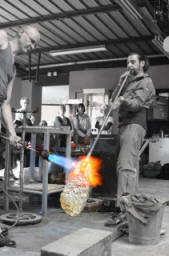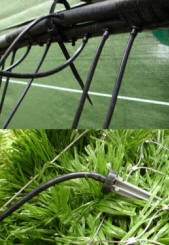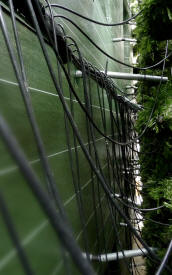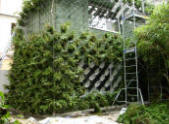 Some where in Paris
---------------------------
For memories (to avoid any confusion)
Shadows & Light / 1990 - Transfert / 1992 - Growing / 1993 - and more...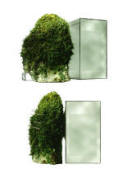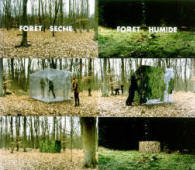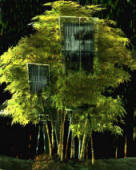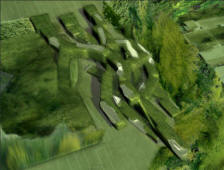 >>>
---------------------------