Fiction as practice
mipibar << / >> I've heard about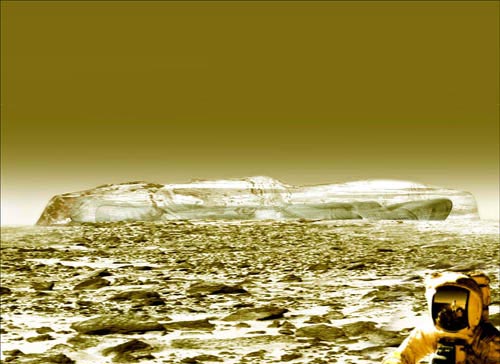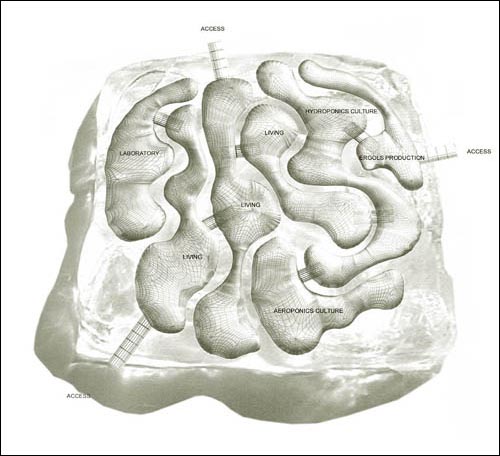 " INFLATABLE ICE ", Mars Planet, 2010
Architect:

new-territories /

R&Sie… Paris
(name of the agency at this time : R&Sie.D/B:L)
Creative team: François Roche, Stephanie Lavaux, Alexandre Boulin,

Key dimensions of prototype: 100 m2.

Text:
Design of construction and colonisation on Mars, with Nasa (the Earth-Bioplex Unit in Houston) and with Future Home Exhibition (in Malmoë), prototype of 150 m2 in 2002.
A project link with "Mission to Ice", a workshop project in Spizberg Island with Atelier A.I.R / ENSBA school / Paris. Artistic collaboration on this two project : J. Van Aerden.
Look at http://ice.mission.free.fr/ (web site of the discovery project on ice land)
Scenario:
1) Transportation of a light, inflatable habitat (with a special transparent skin to protect against cosmic radiation).
2) Inflation on Mars.
3) Extraction of water from the permafrost soil (heat process).
4) Spray on multiple polymer membranes.
5) Terra Formation Igloo / Oxygen with hydropotic plantation.