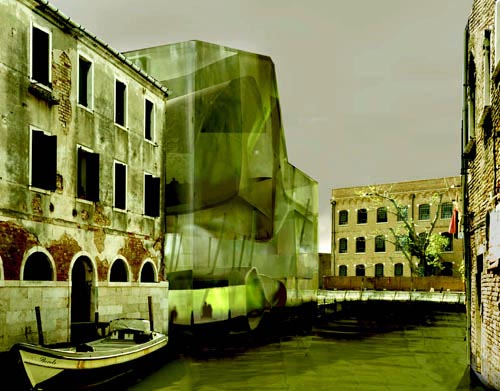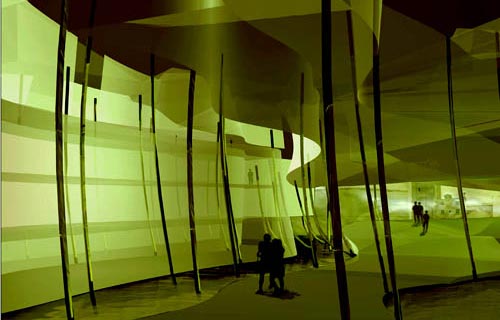 Aspiration
Venice, 1998, Italy
Architect: R&Sie… Paris
(name of the agency at this time : Roche, DSV & Sie)
Creative team and associates partner : François Roche, Stephanie Lavaux, François Perrin, Ammar Eloueini
Collaborators: Martial Vieille, David Topanni
Key dimensions: 4100 m2
Client : International Competition, City of Venice
Cost : 6M$

Text :
Design of the Cultural Center (extension of the School of Architecture), on the docks of Venice, 4100 m2 (auditorium, bookshop, amphitheatres, restaurant, gallery)

Scenario :
1) Destruction of the concrete warehouses (preserving a virtual ghost print of the building).
2) Digital water sucking up and wave motion on the programming layers.
3) Cutting of the sucking up according to the print of the pre-existent building.
4) Constitution of an internal and external PVC membrane.
5) Vegetal lagoon growth by capillary sucking up (in double plastic and transparent wall for an "acqua alta" exacerbation).