2011
New-Territories / R&Sie(n)
Une piste de dance, un « Stage » pour Richard Siegal a Chaillot, entracte de William Forsythe, dans le foyer, pour des performances live….. Spectacle et légèreté mises en abime…chaotiques, cacophoniques…Il semble qu'il se soit passé quelque chose ici… et les murs ne sont pas amnésiques…du temps ou le jazz et son corollaire d'acrobaties chorégraphiques, le Lindy Hop, …relégués au statut de truc dégénéré…les murs suintent encore du ralliement de la police Française, en grande pompe pour mettre en place des rafles et l'organisation de la Solution Finale nazi…sur les lieux même ou Richard Siegal se propose de faire  'gigoter' ces pas de danses « Nègres » …mais tout est devenu instable, en déséquilibre, et l'architecture (la ''stage''), support de leur jonglerie humaine ne peux plus porter les corps, elle renvoi l'impulsion du pitre danseur pour mieux le déstabiliser, le désarticuler et lui faire perdre pied, littéralement… la ''Stage'' et la tentation de son effondrement,…ici, il n'y a plus de logique à la gravité, le sol se dérobe, les choses et les êtres vacillent… ça s'appelle le Palais de Chaillot, et la bourgeoisie Parisienne y est invitée pour ripailler /,…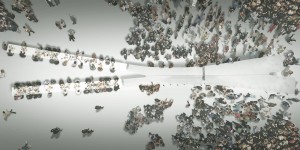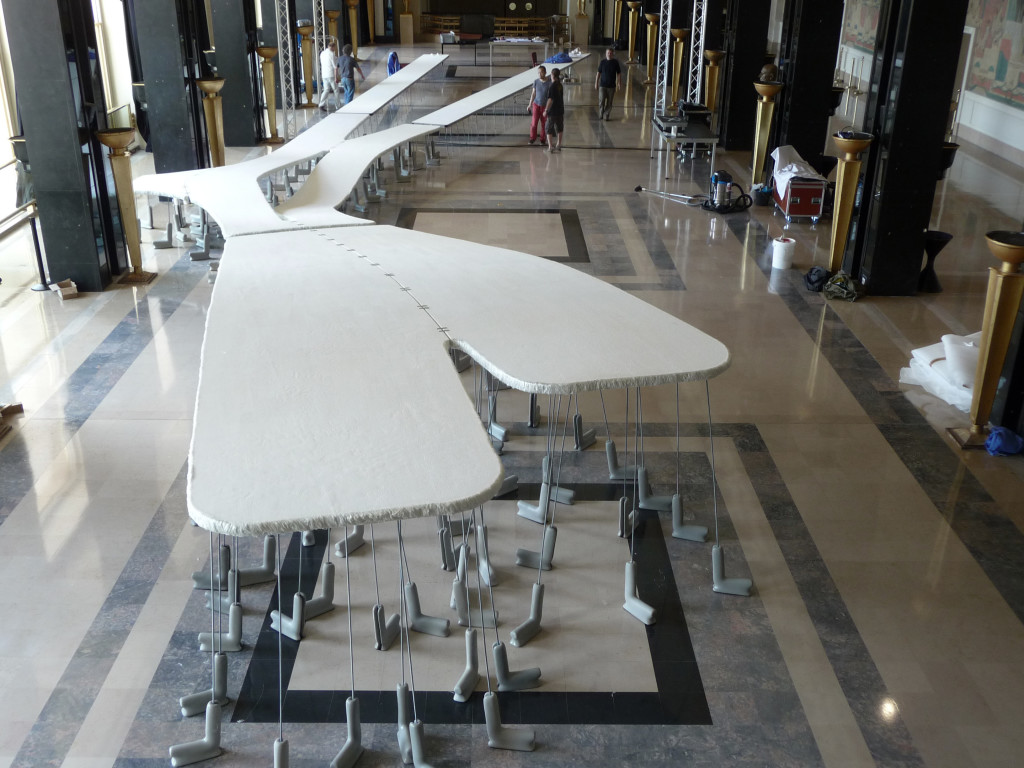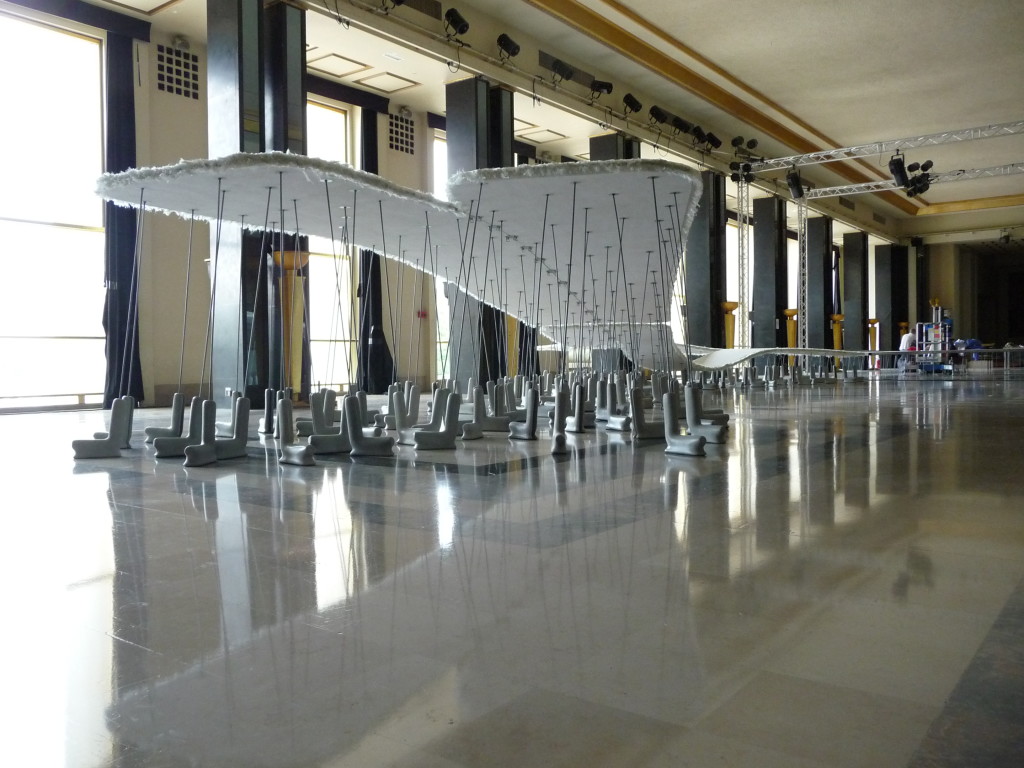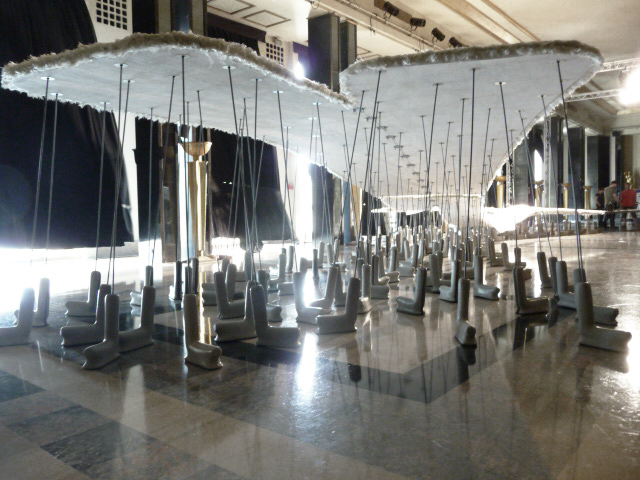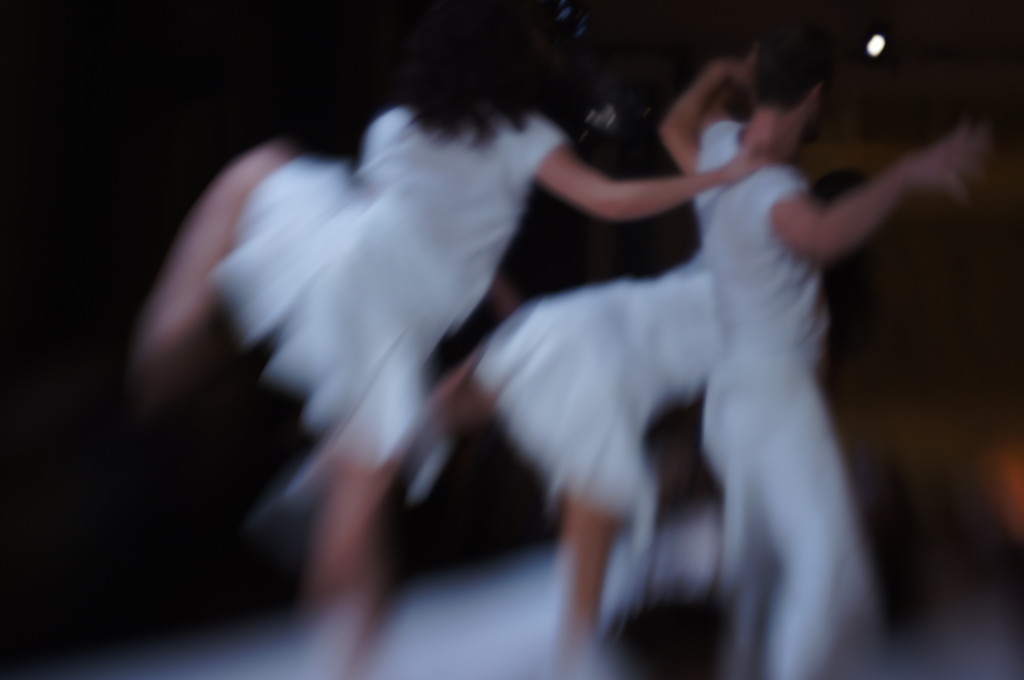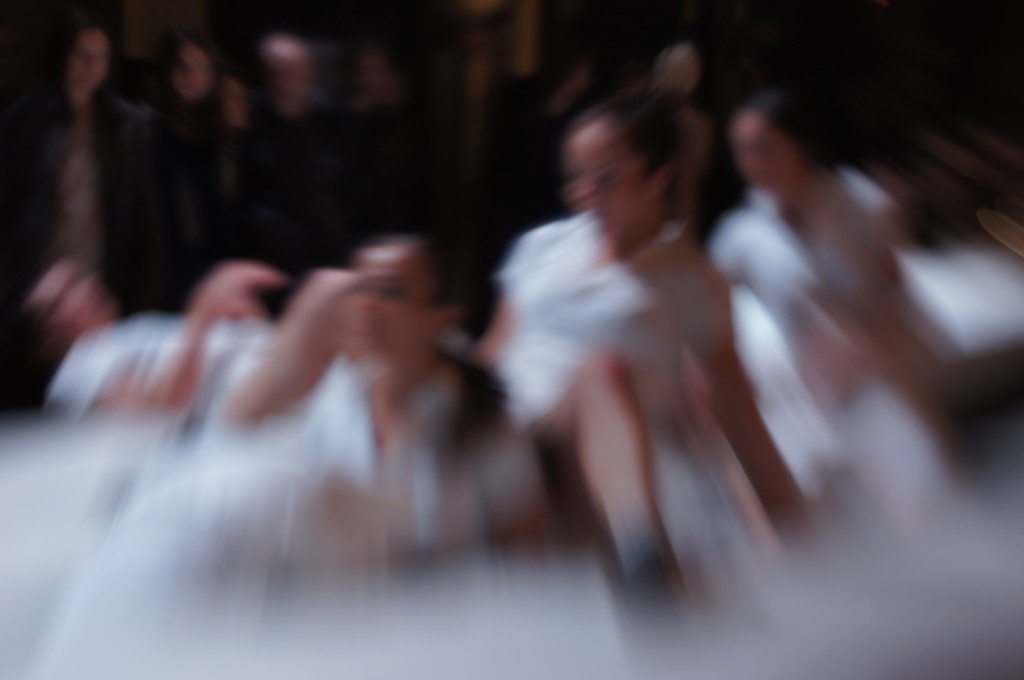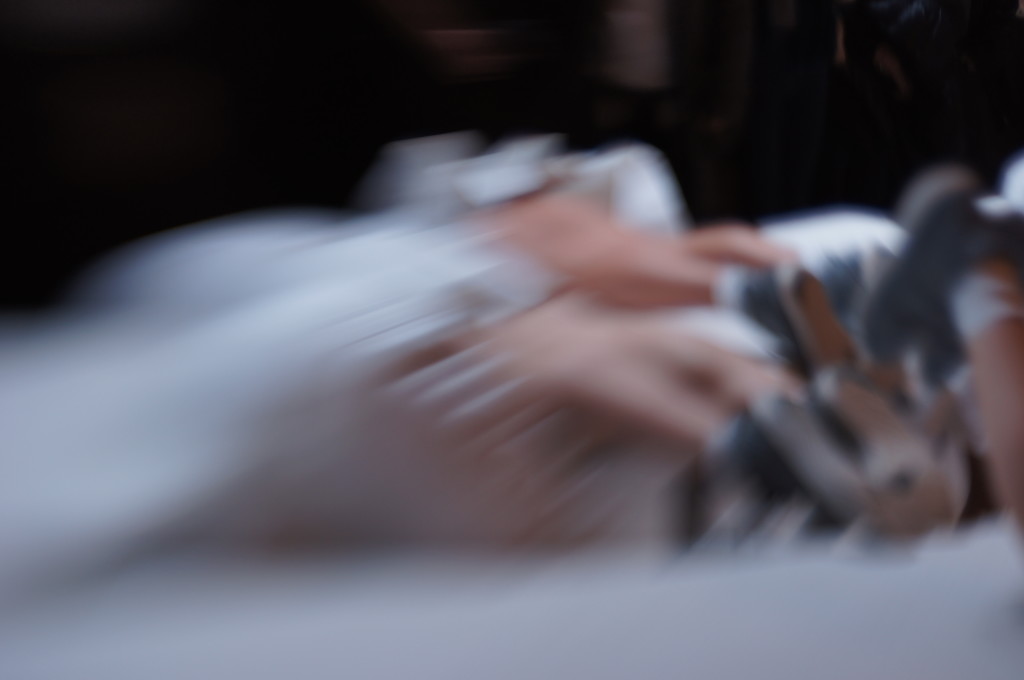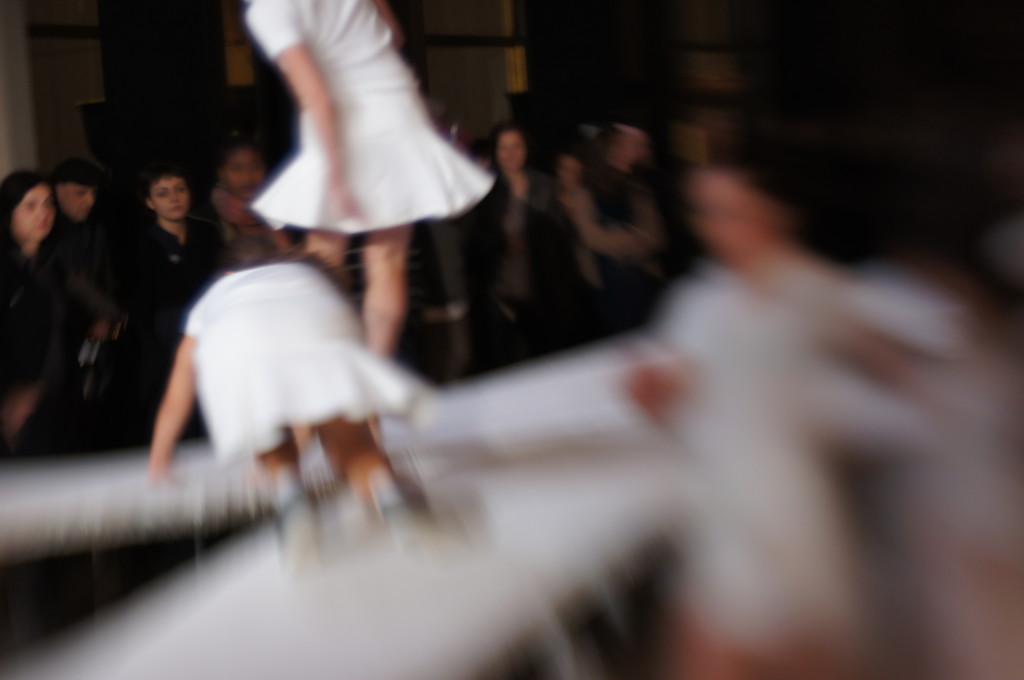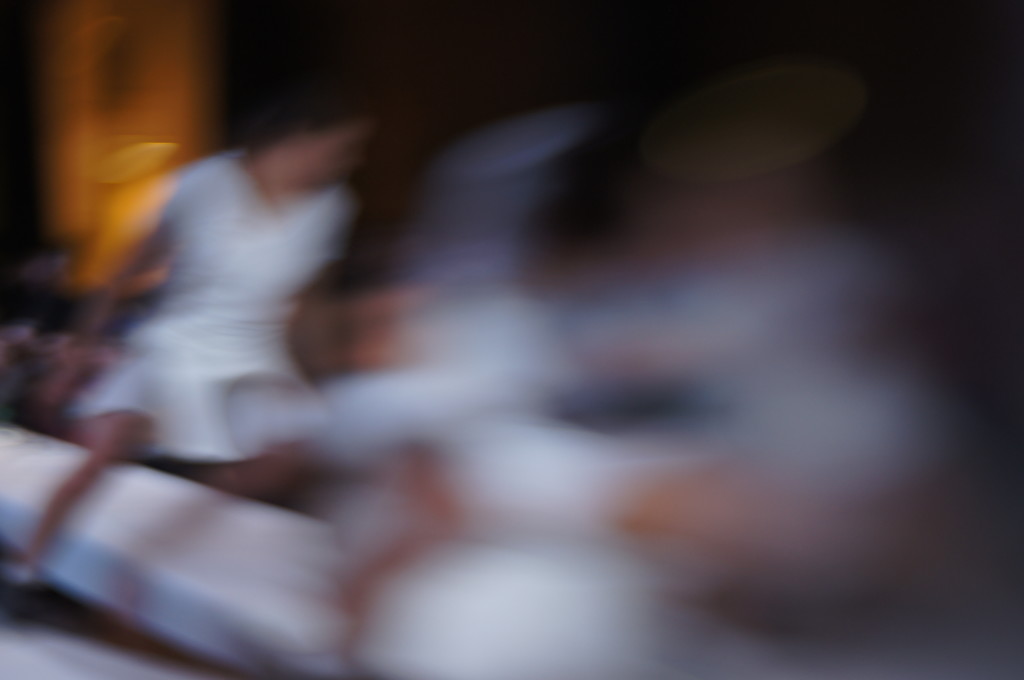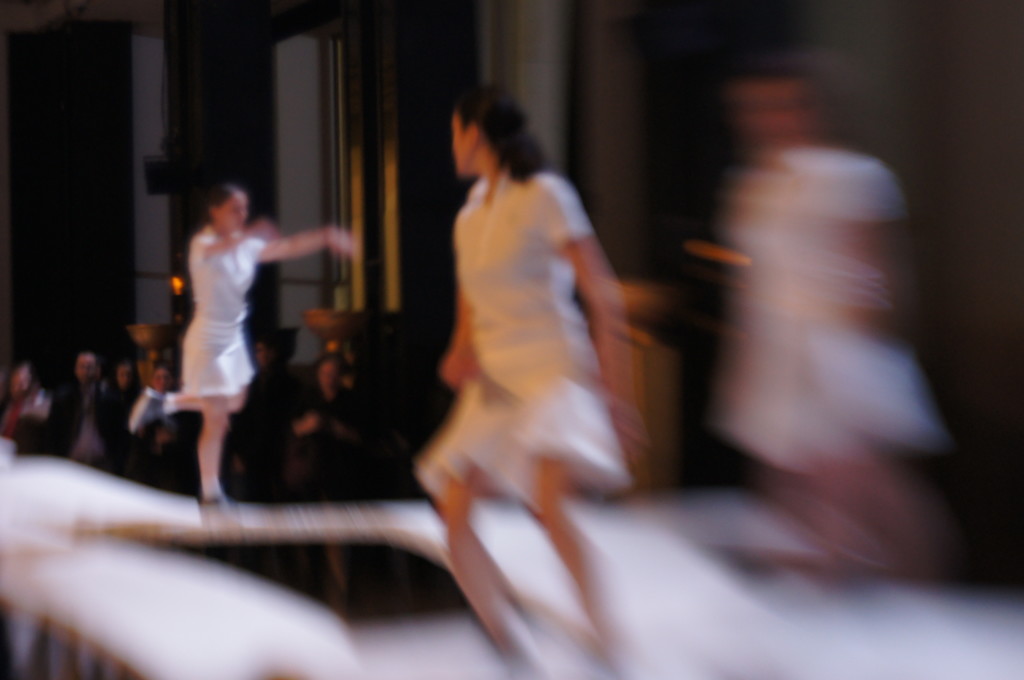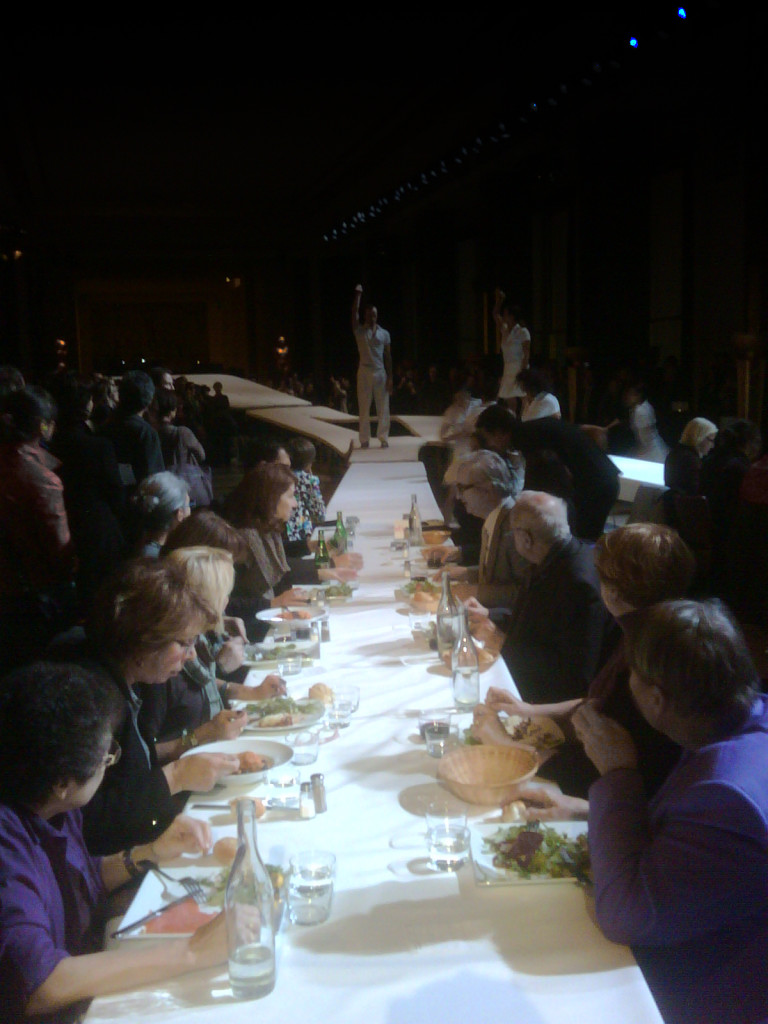 Civic Mimic
Chaillot / Paris / 2011 / Stage for Richard Siegal
Architect: New-Territories / R&Sie(n)…
Creative team: François Roche, Stéphanie Lavaux, Toshikatsu Kiuchi, with Christoph Eppacher, Gabriel Blue Cira
Text:           
A stage of bodies' performances for the Civic Mimic choreography of Richard Siegal.
Scenario:
1) A back lash, feed back stage which is able to react even to collapse on the dancers weights and movements as a result of —
-Historical Situation of ''Palais de Chaillot'' in Paris, where the Collaborationism of French Police was organized and "mise en spectacle"
-Choreography related to Lindy Hop, the alleged "degenerated dance of Negros" according to the memory of the walls, which are sweating this sticky stinky period.
-Including a long table, where the Parisian ''Bourgeoisie'' are able to feast their ignorance and amnesia.