On Saturday 17 July an international exhibition, Swarm Intelligence: Architectures of Multi-Agent Systems, will open at Architecture SH in HKU's Shanghai Study Centre near the Bund, Shanghai, China.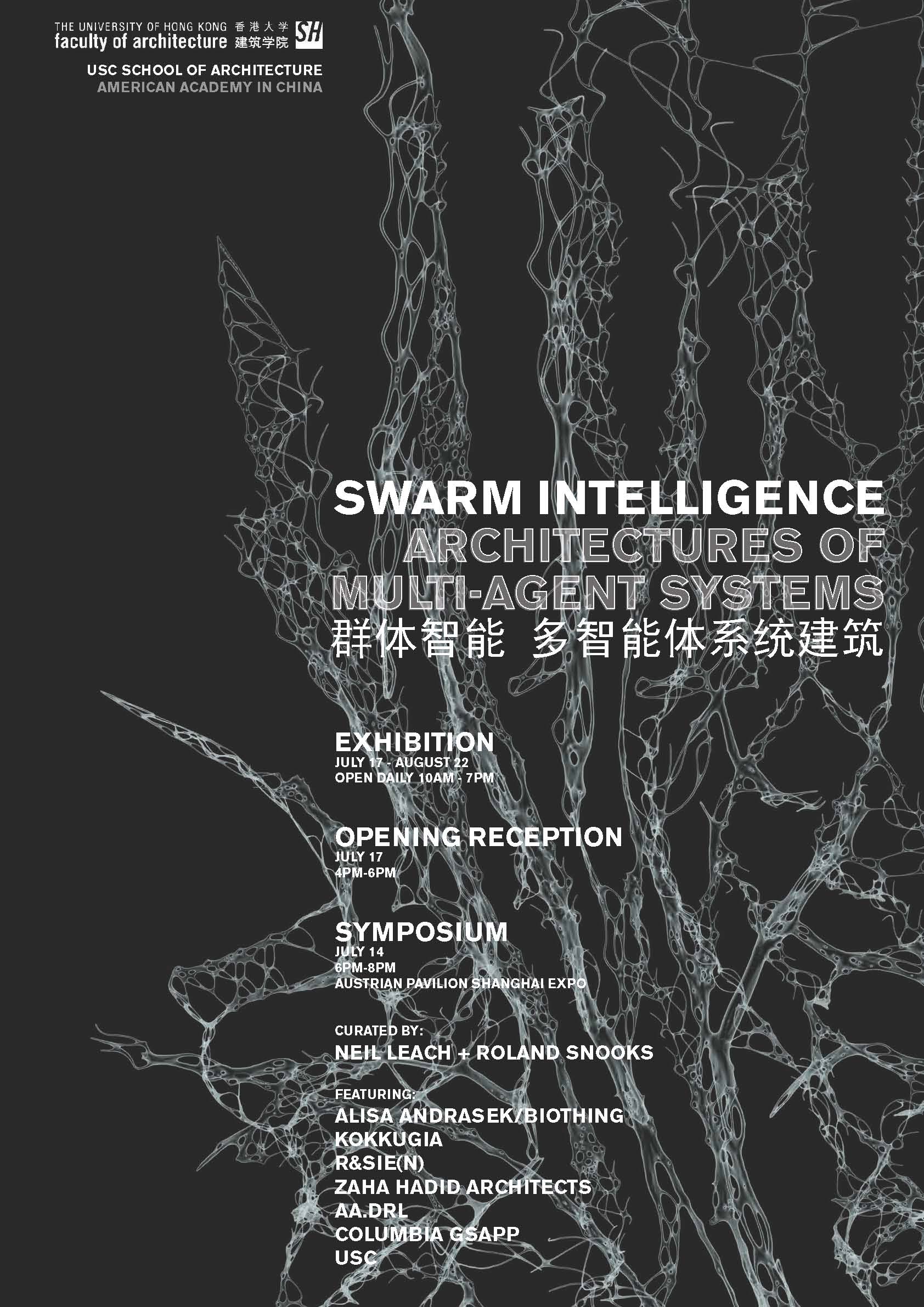 Swarm intelligence is a revolutionary new theory for explaining how the world operates. It has already transformed a number of disciplines from biology to economics. But how can it contribute to the discipline of architecture? And what can architects learn from those working in swarm intelligence in other disciplines? This important exhibition brings together some of the world's leading architects, engineers and artists to address this question for the first time, including: Zaha Hadid Architects, London; Kokkugia, New York and London; Biothing, London; R&Sie(n), Paris; Cecil Balmond, London; Casey Reas, Los Angeles; London and Foster + Partners, London; and schools: Architectural Association; UPenn; Columbia GSAPP; TU Delft; CITA and USC. It showcases some of the freshest and most inspirational digital design work to have emerged in recent months.
As the curators Neil Leach and Roland Snooks put it, 'We are witnessing, it would seem, a radical new development within digital design. This exhibition is an attempt to chart this emerging phenomenon. It brings together some remarkably inspirational designs from some of the world's leading emerging architects and top schools of architecture to illustrate the potential of this new digital technique for architecture.'
To coincide with the exhibition, a major international book is being published, Neil Leach, Roland Snooks (eds.), Swarm Intelligence: Architectures of Multi-Agent Systems.
A symposium will also be held in the VIP lounge of the Austrian pavilion at Shanghai 2010 Expo starting at 6pm on Wednesday 14 July. Roland Snooks and Neil Leach will discuss their exhibition and book with a panel of experts including digital theorist, Anne Balsamo and architects, Ma Qingyun, Stefano de Martino and Paul Tang.